SITTING BOX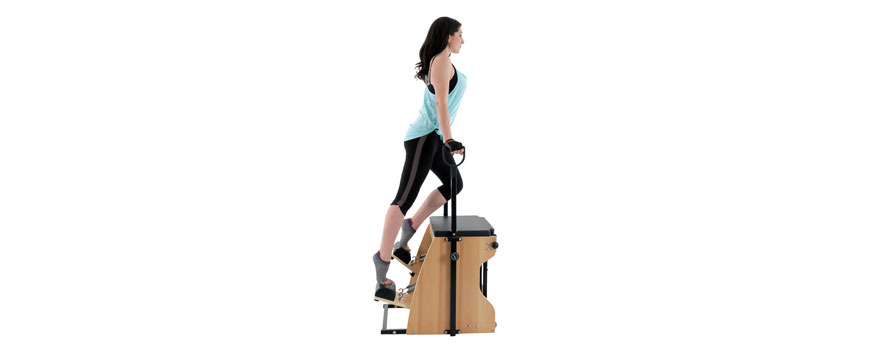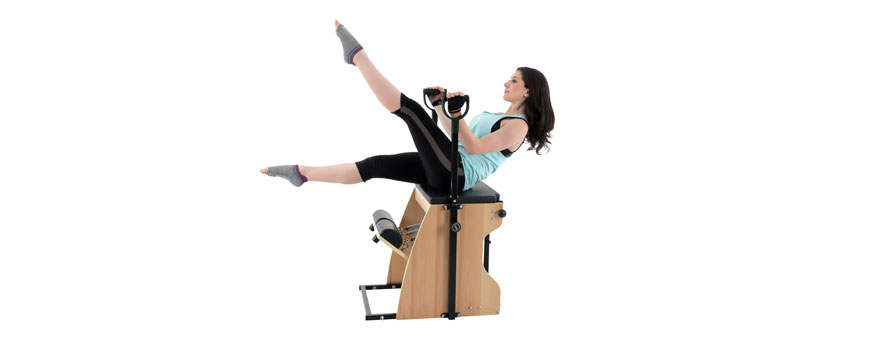 SITTING BOX
$2,500 CAD ($2,200 USD)
Financing available with PayBright

. Inquire today
CONTACT US TO ORDER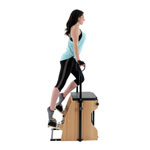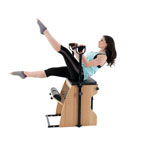 The Align-Pilates sitting box makes many seated and prone exercises more comfortable and makes new exercises possible on your Pilates reformer. The Align-Pilates sitting box is suitable for use on all brand of Pilates Machine and offers top quality finishing and the best value sitting box available in Europe. Features:Maple veneered marine ply box with EVA padding for long life and excellent memory. Covered with abrasion resistant vinyl upholstery and finished inside and out to the highest standard.
Specifications
Market beating 113cm of smooth travel Longest travel of any standard Pilates reformer at 113cm – suits more people and requires less adjustment
Wide and long carriage bed Widest carriage on the market at 67cm for greater comfort.
8 PU wheel system 8 wheel system for improved performance and reduced maintenance.
Oversize and 6 lockable foot bar positions Full Pilates improved foot bar locks in 6 positions including flat. Oversized with improved pivot point for comfort and stability.
Patent pending rapid change spring bar Patent pending rapid change spring bar allows single handed adjustment of the spring bar without removing any springs – 4 positions (20cm of adjustment). Watch our features video on YouTube ►
Quick and easy rope adjustmentsNew and improved rope adjustment system ensures both ropes stay the same length and adjust simultaneously.
Adjustable shoulder and head rests Removable and lockable shoulder rests allow for a completely flat bed using the optional mattress converter.
Choice of 3 interchangeable leg heightsFuture proof – choice of 3 interchangeable leg heights
Adaptable with Full cadillac options Risers fold down for use with a Full cadillac.
Convenient for easy moving Convenient – wheeled for easy moving and can be stacked.
Adjustable rope riser positions Stainless rope risers for rapid adjustment of rope heights and can fold down for use with Full cadillac. Risers feature an eyelet so springs can be attached for additional exercise possibilities.
Commercially warranted Light commercial warranty of 27.5 hours per week (this applies to all our Studio reformers).
Frequently Asked Questions
What's included in my Full Pilates Cadillac Frame?
Full stainless steel upper frame
Sliding horizontal and vertical cross bars
Trapeze with adjustable sling and padded spring covers
Maple roll down bar and one pair of fuzzies
Rapid adjust (6 position) aluminium swing through bar with quick release safety strap
2 pairs of adjustable sliding eyelets for multiple spring positions
64cm bed height matches the combo chair height for additional exercise possibilities
Bonus removable foot board and fold down head rest – worth over £100!
What's included in the Spring Package?
The Full Cadillac Frame includes 12 finest music wire springs.
2 x Standard Very Light
2 x Standard Light
2 x Standard Medium
2 x Standard Very Strong (for Trapeze)
2 x Long Very Light
2 x Long Strong
What are the dimensions of the Full Pilates Cadillac?
216cm (H) x 216cm (L) x 76cm (W)
How will the Full Pilates Cadillac fit on my Reformer?
For the C*-Series Reformers, you will need to purchase a C*-Series Full Cadillac Bracket & a C*-Series Half Cadillac Bracket to fit the Full Cadillac Frame (*with the exception of C1 & C1R Reformers)
Which reformers is the Full Pilates Cadillac Frame compatible with?
The Full Pilates Cadillac Frame is compatible with the C*-Series Align-Pilates Reformers (*with the exception of C1 & C1R Reformers). Please note this is not compatible with the Home Reformers: H1 & F2 Reformers.